John M. Kikuchi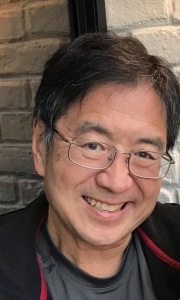 John M. Kikuchi is licensed as both an attorney and a CPA in California.  He has a B.A. from U.C. San Diego, a J.D..from U.C. Berkeley, and an M.S. in taxation from Golden Gate University.  After several years as a self employed general civil law practitioner, John worked as Senior Tax Manager and co-director of the Exempt Organizations Tax Practice for KPMG, LLP, in San Francisco, and for RK Taylor & Associates.
John has worked with nonprofit organizations for 30 years in public accounting.  He has assisted with nonprofit formation and provided guidance regarding governance, conduct of operations, tax compliance, and best practices.  He has also done legal research and writing on nonprofit issues.
Some of John's nonprofit affiliations include the Golden Rain Foundation, Lindsay Wildlife Museum, the Rossmoor Scholarship Foundation, Kokoro Assisted Living, Sustainable Lafayette, International Institute of the Bay Area, and the Lafayette Hillside Memorial. 
With his extensive experience in nonprofit management, John brings a wealth of expertise to the Rossmoor Fund Board of Directors.  He is happy to share that expertise toward the goal of helping residents in need and improving the health and well being of Rossmoor residents.