Claire Levine Wolfe copy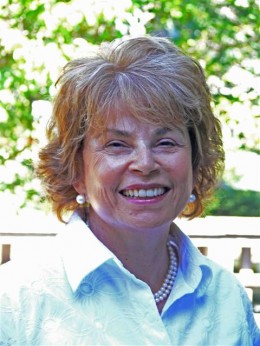 For over 20 years, Claire has held a number of sales and marketing positions in major corporations, including the Xerox Corporation, Carlson Companies and Cisco Systems. In each of these positions, she overachieved goals and was recognized for both her sales and leadership skills. She has managed teams as large as 200 people with multimillion dollar budgets. At Cisco, she was recognized for her expertise in presenting the business application of the internet to executives, working with start up companies, as well as marketing to retailers. In addition, Claire has had extensive involvement in team training and development.
Currently, Claire is a Reverse Mortgage Consultant, applying her skills to helping seniors plan their retirements from a financial prospective. She is associated with Seniors Reverse Mortgage, Inc. one of the leading providers of reverse mortgages in California. Claire is a Certified Senior Advisor and serves on the Practices Committee of the National Association of Reverse Mortgage Lenders. She frequently gives seminars and lectures on planning for retirement.
As an involved member of the Northern California community, Claire is the Vice President of Major Gifts of the Juvenile Diabetes Research Foundation of the Greater Bay Area, which raises over seven million dollars annually. For the past several years, Claire has been involved with lobbying activities which have brought about important healthcare legislation at the federal and state levels. In addition, Claire is a founding member of the Walnut Creek Chamber of Commerce Women's Conference and actively participates in the San Francisco arts community.
On the lighter side, Claire is co-captain of her local golf group and a doting grandmother to her four grandchildren.
Claire graduated from the City College of New York with a Bachelor of Arts degree, majoring in history. She has attended numerous executive training classes and presentation skills classes, as well as having taught some of these. In addition, she is a certified Meyers Briggs Consultant.