Claire LeVine Wolfe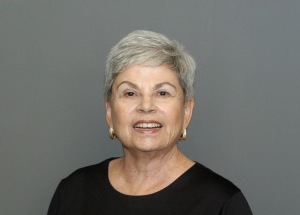 Claire LeVine Wolfe is a founding director of the Rossmoor Fund and the current president of the fund's board of directors. For over 25 years, Claire was involved in the high tech industry holding various sales and marketing positions at Xerox, Carlson companies and Cisco. She has managed large teams with multimillion dollr budgets. At Cisco, she was recognized for her expertise in presenting the business applications of the internet to corporate executives, as well as working with start up internet companies. In addition, Claire has extensive involvement with team training and development.
While transitioning to retirement, Claire was a consultant working primarily with executive women in large corporations. In addition, Claire was a reverse mortgage consultant and she became a certified senior advisor to better understand the needs of an aging population.
With several family members having type 1 diabetes, Claire has been actively involved in raising money for research as well as lobbying on the state and federal level.
Moving to Rossmoor in 2001, Claire has been involved with the 9ERS GOLF GROUP, serving as co-captain and tournament chair. For the 50th anniversary of Rossmoor, Claire was co chair of the anniversary committee, focusing on fund raising. Claire participated in leadership Contra Costa and was a founding member of the Walnut Creek chamber of commerce women's conference. Most recently, Claire was the project director for project 39 for several years before becoming the president of mutual 39. She is a member of TGIF and participates in a wisdom circle.
In addition to a BA from the City College of New York, Claire has attended numerous executive training classes and presentation SKILS classes, as well as teaching some of these. She is a certified Meyers Briggs consultant.
On the lighter side, Claire continues to struggle with the game of golf and dotes on her four grandchildren.