Claire LeVine Wolfe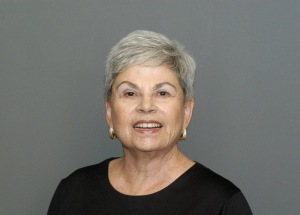 Claire LeVine Wolfe is a founding director of the Rossmoor Fund and the current president of the Board of Directors.
Moving to Rossmoor in 2001, Claire has been involved in many activities in the community including President of Mutual 39, and membership in the 9ers golf group, TGIF, CERT, and a Wisdom Circle. During the 50th anniversary of Rossmoor, Claire was Co-Chair of the anniversary committee, focused on fundraising. Over the years, her family has raised substantial funds for research to cure Type One Diabetes, as well as lobbying at the state and Federal levels for health research dollars.
In addition to a B.A. from the City College of New York, Claire has attended numerous executive training classes, graduated from Leadership Contra Costa, and is a certified Meyers Briggs Consultant. Her career in the high tech industry, and later as a consultant, allowed Claire to teach and mentor many young people.
On the lighter side, Claire continues to do battle on the golf course, dote on her four grandchildren, and walk her beloved dog all around Rossmoor.