Richard Davis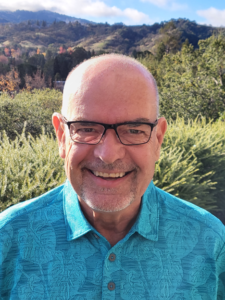 Richard moved to Walnut Creek in 1960 at the age of 5. Growing up in Walnut Creek, he learned to swim at the Dewing Park Swim Club, attended Sunday school at the Walnut Creek Presbyterian Church, attended school at Parkmead, and was active in Scouting, earning the Eagle Scout award. Richard is a graduate of Ygnacio Valley High School (in the days before Northgate), the University of Idaho (B.S. Civil Engineering, minor in Naval Science), and Golden Gate University (MBA). He is twice retired: his first career was as a logistics officer (United States Navy) and his second career was as a residential remodel contractor & small business owner (Davis Home Pros). He and his wife Rosie have four children (Jennifer (married to Matt), Matthew, Jared (married to Leah) & Malinda) and seven grandchildren who call them "gramps" & "nana" (Lyla, Tabitha, Solomon, Jonah, Kirklan, Kate & Zach).
Richard has an avid interest in leadership, attending a 2-day leadership summit each year and enjoys reading and listening to podcasts on the subject. He loves family, skiing, bicycling, swimming, ballroom dancing, coffee, hot tubs, Maui (Baby!), and fixing stuff. Giving back has always been a priority for both Richard and Rosie. While business owners, they sponsored several golf tournaments in Rossmoor to benefit Habitat for Humanity, have been regular supporters of the Rossmoor Fund, and sponsored the Rossmoor 50th Anniversary parade. They have been Rossmoor residents since 2009 and are past co-presidents of the Rossmoor Ballroom Dance Club and current co-presidents of the Penguin Dance Club. Richard continues to volunteer at his church on the facilities stewardship team and handyman ministry.
Richard is drawn to the Rossmoor fund because it provides a tangible benefit to those in need within his own community. Favorite author: Patrick Lencioni. Favorite musician: Chris Tomlin. Favorite ice cream: Ben and Jerry's New York Super Fudge Chunk. Favorite dance: rumba. Favorite professional sports team: any Bay Area franchise that is winning. Fun fact – when Richard turned 65, he sold his Harley-Davidson motorcycle and purchased a golf cart.